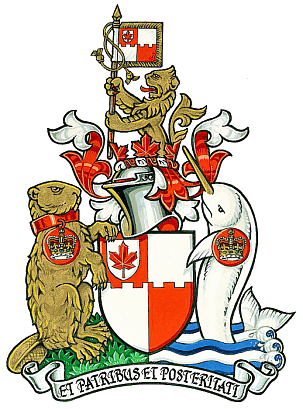 I have never understood why it Americans think it is funny to slag on our brothers to the north. There is no reason for it. We share a common language, well, except for the french thing. We share similiar ideologies. We share a common heritage. We both love french fries, even if the Canadians are far more civilized and put gravy on them.
So, with this in mind, let us celebrate all things Canadian!
1. They make outstanding beer.
2. The hunting and fishing is fantastic.
3. They are a freedom loving people.
4. Have you seen their chicks? Those girls are hot!
5. Peter Jennings, Alex Trebec, Micheal J. Fox.
6. Gravy on french fries, the most civilised thing I have ever heard of.
7. It was a great place for non-spanish speaking draft dodgers, and still is.
8. They have that cool bacon that looks like ham.
9. Moose, and lots of 'em.
10. They sired the smartest man I know:
Red Green. So lift your glasses high and sing with praise,"Oh Canada".
(lord, I wish I could move there....:sigh:....)
Doc