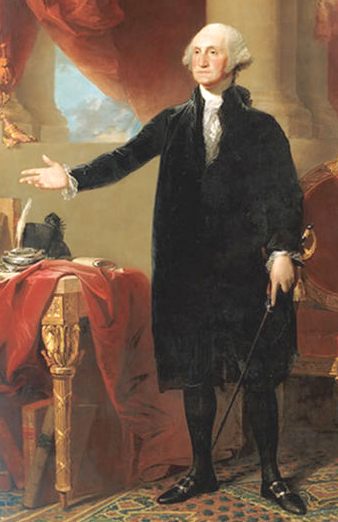 THIS POST IS DEDICATED TO THE GEORGES OF THE WORLD, BUT MOSTLY TO "
poor
george
" , BY WAY OF THE MOST HONORABLE COASTER

PUNCHMAN

. YOU ARE BOTH GENTLEMAN OF THE FIRST ORDER. DOC.
Let's face it, everyone knows a George. I have an uncle named George, and I am willing to bet large sums of money that you know a George too. Much like John, Matt, Mike, and Harry, it is a safe bet that you know someone by this name.
I have been privileged to know a lot of people in my time, and correct me if I am wrong, but I have found that people, to a certain extent, fit their names. I have always found Brads,
Muffys
, and Dicks to live up to my
expectations
, while
Matts
, Mikes, and Chads were open to interpretation. There are some names, such as Jennifer, Loretta, Susan, Linda, and Cathy that deserve some looking into, while Roberta's, Edwina's, and Cindy's need to be skipped.
But of all the names that I could name that spark my interest, George is one of my favorites.
Have you ever met a George that wasn't worth getting to know? I haven't.
I take that back. I CAN think of one George that I wish I'd never heard of and that would be alright with me, but I think of him as more of a "w" than a George.
Every other George I could name has turned out to be a person of great quality. A person who is worthy of trust, a straight-shooter, and considerate, well-mannered, and charming in his or her own right.
Because of a Bub's interview, I have learned of another George to confirm my theory, which is the idea that everyone needs a George in their life. After extensive research (at least fifteen minutes worth), studies have found that people prosper with a good George in their life, but that should not to be confused with the
george
they have had in office for a number of years.
It is truly a short list of things that I am an expert on, but after a long time of reading my mother's
Harlequin
Romance novels and having a few romances of my own, I have come to the same conclusion as Coaster
Punchman
.
"George's Rock, and everyone needs a George"
Amen.
If you don't have one, look into that. It might do you some good.
I have a George of my own, but she goes by the name of
Flannery
, and I only call her George long after she is asleep and she starts to snuggle and snore.
The World needs more Georges.
Feel free to share your "George's" below, regardless what you call them. After all, the world could use more stories of love, if for no other reason than for instructional purposes.
Doc