Here is my chance
to kick the dust of this crummy little country off of my heels! I'm heading out to the land great beer, foxy women, and where they have the good sense to put gravy on fries!
Well, that is assuming that they will have me.
There was that little misunderstanding we had at Niagra Falls that one time, but I swear that was my mother-in-law's marijuana, not mine. And let's not even bring up that time that the same thing happened ten years before. It was a rental car. How was I supposed to know what was in the trunk? Just like I told the nice RCMP, I had no idea that the trunk was full of seventeen pounds/7.73 kgs of weed. I don't even know what a kilogram is. There was also a time when I ran from a nonexistent draft during the first Gulf War. They should print stuff like that in the papers. And I hope no one remembers the couple of times I drunkenly yelled from the roof that maple syrup tastes like shit, moose are only good for one thing: jerky, and hockey is a game for pussies. I take it back. I take it all back.
So I am going to apply for dual citizenship. I know it is going to take some paperwork and a little bit of BS but I think they will let me into the Great White North this time.
How do you say, "Where can I find a good beer around here?" in French?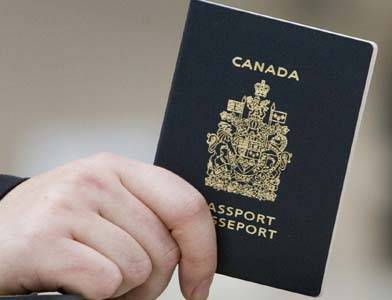 Doc